Notary Public of Singapore
2 Locations Islandwide To Meet Notary!
Full range of Notary Public Services
If the documents you are providing need to be attested before me, the documents need to be fully filled up. No blanks, other than where you need to sign in front of me.
The document that you are attesting on, must reflect the exact name on your identification document and your residing address (where address is required)
You need to bring along your identification document and proof of your residing address if the identification document does not show your residing address.


Identification document such as your Identity card, Passport, Employment pass, Work Permit or Singapore Driving licence
Proof of residing address such as your latest water or electricity bill or bank statement reflecting your residing address

No errors in the documents
Bring along original of the document that needs to be certified and copies of the original​
For attestation (You must attend)
For certifying true copy (You may send a representative)

Well-experienced Notary Public Singapore

Available after office hours and on the weekends.

Conveniently located within and out of CBD

No added cost to travel to the Singapore Academy of Law for authentication.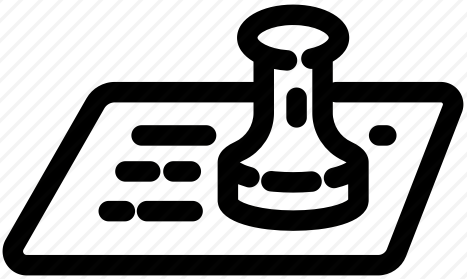 Assistance with urgent notary services
The Notary Public services Singapore
As a qualified Singapore Notary Public, Commissioner for Oaths, Advocate, and Solicitor, Prasanna was called to the Singapore Bar in the year 1998.
Prasanna takes a personal interest in the work of every client, thereby providing that personal touch that clients require.
To achieve this, she ensures personal communication with her clients, providing personalised advice every step of the way.
Looking for a notary public in Singapore near me? Here I am available to assist you.With years of experience in the field of notary services Singapore, I have helped many clients with their document legalisation.
Through my professionalism and expertise in the field, I shall endeavour to ensure that every client gets the best service.
Here are several reasons that highlight the benefits you can avail of after hiring my services.
Quick and Reliable Service
Keeping reliability and authenticity as our topmost priority, I will ensure that all the documents are processed quickly, meeting the deadlines.
Worried about the confidentiality of your documents? I will make sure that all your papers are kept safe and secure.
I have been helping individuals around the country for a long time. Besides this, I also cater to the needs of foreign clients.
Once your documentation process is completed, you can make your own arrangements to get the documents delivered to your doorstep, collect them yourself or take a short walk to the Singapore academy of law to get it authenticated on the spot without the need for return (all completed in about an hour)
No compromise on service or quality.
You can send me your queries at any time. I will be here to respond to you and guide you.
A timely response is assured.
Payment by PayNow or cash is accepted by the Notary.
Looking for a notary weekend service?
I know that finding a notary service that operates on weekends as well is never easy. But there's no need to worry. I am available on a weekend by prior arrangements and largely during after working hours too.
As a Notary Public of Singapore
Prasanna as a Notary can help you with:
Notary work in relation to, attestation of individual and company documents
Notary work in relation to, attestation of Document for Legalisation
Legalization at the respective embassy
Notary work in relation to, attestation of Proof of Debt
For Notary to come to you, give me a call or whatsapp me at 83399922
Also available in the East Region of Singapore by prior appointment.
I am very happy to confirm that your service was excellent. Most of all, I appreciate your not having oversold your services and actually counselled me for what would work for my requirements. Simple legal endorsement, at a fraction of the cost, instead of needless notarization. Well done, indeed!
It was a very smooth process and you were especially helpful in trying to help us expedite the overall process.
Have any questions? Fill up the form. I will respond within 24 hours.